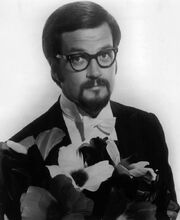 School illusion (figment); Level bard 6, sorcerer/wizard 6
Effect figment that cannot extend beyond a 20-ft. cube + one 10-ft. cube/level (S)
Duration permanent (D)
This spell functions like silent image, except that the figment includes visual, auditory, olfactory, and thermal elements, and the spell is permanent. By concentrating, you can move the image within the limits of the range, but it is static while you are not concentrating.
Ad blocker interference detected!
Wikia is a free-to-use site that makes money from advertising. We have a modified experience for viewers using ad blockers

Wikia is not accessible if you've made further modifications. Remove the custom ad blocker rule(s) and the page will load as expected.